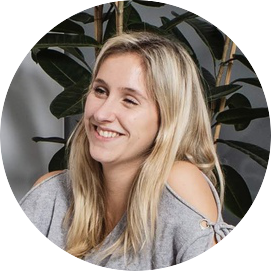 Amber Gommers
Kinder- & jongerenpsycholoog
Hallo! Mijn naam is Amber. Binnen De Groeilamp werk ik als kinder- en jongerenpsycholoog. Ik bied zowel creatieve technieken, spel- als gesprekstherapie aan.
Kinderen en jongeren kunnen zelf klachten hebben of bepaald gedrag stellen waarvan de onderliggende aanleiding soms niet (helemaal) duidelijk is. Samen met het kind/de jongere en diens ouders of zorgfiguren probeer ik in de eerste verkennende sessies de innerlijke beleving van het kind/de jongere te begrijpen, om deze vervolgens om te zetten in begrijpbare taal naar zowel ouders als het kind zelf. Om inzicht te krijgen in de binnenkant van het kind/de jongere hanteer ik het socio-emotioneel ontwikkelingsdenken als denkkader. Na deze verkennende sessies (doorgaans circa drie) volgt een oudergesprek waarin we samen de beleving van het kind/de jongere bespreken alsook hoe we hem/haar/het gezin hierin het beste vooruit kunnen helpen.
Kinderen, jongeren en hun ouders of zorgfiguren
Opleidingen, erkenningen, lidmaatschappen en ervaring
Master in de Klinische Psychologie (UGent)
Vijfdaagse training speltherapie (Opleiding Tine Maeyens)
Kortdurende opleiding kindertherapie en -begeleiding (Opleiding Tine Maeyens)
Basisopleiding in de Experiëntiële en Ontwikkelingsgerichte Kinder- en Jeugdpsychotherapie (School for Experiential-Dialectical Psychodrama)
Erkenningsnummer psychologencommissie 952123746
Visumnummer 284087
Contact en praktische informatie
Alle afspraken gaan door op woensdagnamidag.