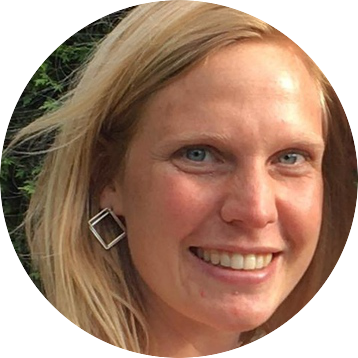 Margot Vanden Bulcke
Erkend klinisch psycholoog voor kinderen, jongeren en hun ouders
Spel-, gespreks- en creatief therapeute
Wegens ouderschapsverlof zal ik de komende periode niet werkzaam zijn in De Groeilamp. U kunt voor hulp terecht bij mijn collega's van het kinder- en jongerenteam van de Groeilamp.
Welkom! Ik ben Margot en werk als kinder- en jongerenpsychologe in De Groeilamp. 
In samenwerking met mijn collega's Ine, Amber en Sara bied ik speltherapie, gesprekstherapie en creatieve therapie aan voor kinderen, jongeren en ouders.
Werkwijze:
Ik vertrek steeds vanuit de leefwereld van het kind of de jongere. Samen zoeken we naar een manier om te begrijpen wat jou bezighoudt en hoe jij je vanbinnen voelt. Dit kan door te praten maar ook via spel, tekeningen, verhalen, muziek, actiegerichte methodieken,…  In spel en creativiteit is het vaak eenvoudiger om jezelf uit te drukken. Als therapeut ondersteun ik jou in dit proces.
De therapie kan jou helpen om te gaan met verlies en moeilijkheden, maar ook om je zelfvertrouwen te versterken, positiever te leren denken en je gevoelens te leren uitdrukken. Het voornaamste doel is dat jij je terug beter in je vel voelt. 
Doorheen jouw therapeutisch proces wordt regelmatig afgestemd met je ouders en tijd gemaakt om naar hun vragen te luisteren. 
Indien nodig kan ik ook samenwerken met jouw school of andere belangrijke mensen in jouw omgeving. 
Dit wordt steeds samen besproken zodat dit veilig aanvoelt voor iedereen.
Ook ouders kunnen in mijn praktijk terecht voor opvoedingsondersteuning
Kinderen, jongeren en hun ouders
Opleidingen, erkenningen, lidmaatschappen en ervaring
Master in de klinische psychologie – UGent
Erkenningsnummer Psychologencommissie: 902122309
Basisopleiding in de Experiëntiële en Ontwikkelingsgerichte Kinder- en Jeugdpsychotherapie – School for Experiential-Dialectical Psychodrama
Trainer STOP4-7 – Steunpunt en Trainingscentrum Opvoeding
Contact en praktische informatie
Een individuele sessie duurt 50 minuten. De kostprijs bedraagt € 60 voor een kennismakingsgesprek en nadien €55 per sessie.
Afhankelijk van de mutualiteit is er voor kinderen en jongeren een gedeeltelijke terugbetaling mogelijk.
Op deze link vind je een overzicht: www.vlaamspatientenplatform.be
Voor een afspraak of meer informatie kan je mij telefonisch bereiken (0493/415517)
of per e-mail margot.vdbulcke@gmail.com.