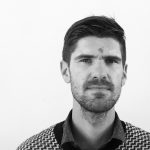 Wie 
Volwassenen, jongvolwassen, koppels, gezinnen.
Gesprekstherapie / Wandeltherapie
Therapie betekent voor mij een vorm van trage arbeid, waarbij mensen tijd krijgen om op verhaal te komen.
Mensen botsen veelal op dezelfde obstakels of kunnen gegrepen worden door (plotse) gebeurtenissen.  Het is niet altijd eenvoudig om dit zelf aan te pakken.
Psychotherapie kan hierbij helpend zijn.
In een eerste gesprek beluister en verken ik de psychische problemen/klachten die ervaren worden.
Vaak voorkomende klachten zijn: angst, relatieproblemen, burn-out, piekeren, verdriet, spanning,…
Via gesprekstherapie, in de veilige omgeving van de praktijk of tijdens een wandeling in de natuur,  tracht ik samen met de cliënt de oorsprong van de problemen/klachten na te gaan in een poging om een toekomst mogelijk te maken waarin men zich vrijer, zekerder, beter voelt.
Ik ontvang cliënten op donderdagavond in de groepspraktijk De Groeilamp in Merelbeke; op andere momenten houd ik praktijk bij mij thuis in een oude hoeve te Deurle.
Praktisch
Een sessie duurt +/- 50 min en kost 50 eur.
Ik ben bereikbaar op het gsm nr 0485574570 of op david.de.corte@telenet.be
Opleiding
Maatschappelijk assistent
Arteveldehogeschool Sint – Annaplein, Gent, 1999 – 2003
Licentiaat Wijsbegeerte
Universiteit Gent, 2003 – 2006
Postgraduaat psychoanalytisch georiënteerd werken met
kinderen, jongeren en volwassenen, Hogeschool Gent, 2009 – 2011
Contextuele Therapie, VSPW Gent,
2013 – 2017